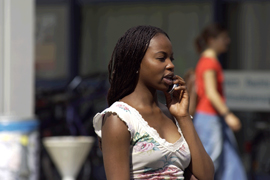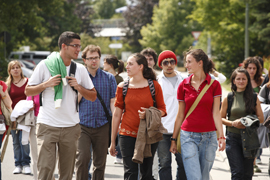 With approximately 35,300 students from more than 130 nations, the Johannes Gutenberg University Mainz (JGU) ranks as one of Germany's largest universities and is the scientific and academic center of the state of Rhineland-Palatinate. The University of Mainz is proud to be an international university featuring Germany's highest percentage of international students: approximately 12 %.
International Programs
While lectures and seminars at the GSME are usually held in German, the Bachelor program in Management and Economics offers an increasing number of courses in English. Moreover, the Master's program in International Economics and Public Policy is entirely taught in English.
Special Programs
"Infodays" for newly enrolled students and "Orientation Days" for foreign students striving for a degree.
Both events are meant to introduce international students to Mainz and to the German university system. During these days we offer a number of events and presentations covering various academic, administrative and social topics.
Course-related offers in cooperation with the protestant and catholic university student community: Stube Rheinland-Pfalz / Saarland
Tutors of Mainz - Mentoring foreign students