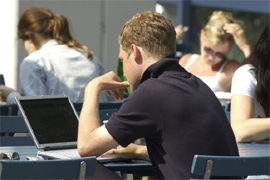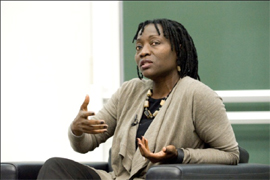 The Johannes Gutenberg University of Mainz has university partners and co-operations in Australia, Brazil, China, Great Britain, France, Israel, Italy, Japan, Korea, Croatia, Columbia, Poland, Russia, Spain, South Africa and the USA. These partnerships offer grants to a number of interested and qualified students. More information can be found at the International Office as well as on the websites of the different support programs.
Europe
ERASMUS
Special Programs
France
Poland
Beyond Europe
Australia
China
South Africa
USA
Recruitment Agencies
Special Programs
USA
American University, Washington, D.C. - Washington Semester Program
Frau Wacker (Abt. Internationales)
Colorado State University, Pueblo, CO
Ms. Wacker (International Department)From Bachelor to MBA within one year:
Target group: fourth year Bachelor students
Course: Applications for this program have to be submitted in the fourth semester. After having completed all mandatory courses, however before writing the Bachelor thesis, the student spends one year (9 courses) at Colorado State University. Afterwards the student returns to Mainz, writes his Bachelor thesis and receives two certificates: the Bachelor degree certificate from Mainz and the MBA degree certificate from CSU.
The University of Mississippi
Frau Wacker (Abt. Internationales)
China
Study Abroad in China
Prof. Dr. Thorsten Schank (Applied Statistics and Econometrics)As part of the cooperation between the University of Mainz and Dongbei University of Finance and Economics in Dalian, People's Republic of China, Province Liaoning (NE-China), the Chinese partner university offers a two-semester supplementary degree course in Economics for students of faculty 03 who have completed their basic study period.
Particularities: The degree course can only be started in the winter semester (September to January). The courses are taught in English.
More information...