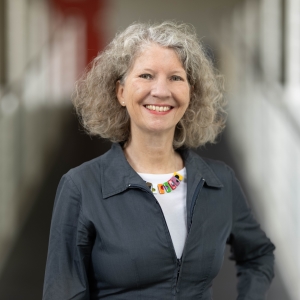 Prof. Dr. C. Katharina Spiess is Director of the Federal Institute for Population Research (BiB). She holds the professorship of population economics at Johannes Gutenberg University Mainz.
C. Katharina Spiess studied economics at the University of Mannheim. In 1996, she earned her doctorate degree at Ruhr University in Bochum. She then worked as project manager at Prognos AG in Basel and Berlin. In 2000, she moved to DIW Berlin, where she worked at the research-based infrastructure unit of the German Socio-Economic Panel (SOEP) until 2012. In 2005, she completed her habilitation (second thesis) at the Technical University of Berlin. From 2006 to 2021, she held a University Professorship for Family and Education Economics at Freie Universität Berlin. She headed the Department of Education and Family at the German Institute for Economic Research (DIW Berlin) between 2012 and 2021. She was a guest professor at Cornell University, a visiting scholar at the University of Washington Seattle, and the Vrije Universiteit Amsterdam.
Her research focuses on population studies, particularly on education and family issues. Her work has been published in well-known field journals, such as the Journal for Population Economics, Journal of Heath Economics, Labour Economics, Journal of Economic Behavior & Organization, and Economics of Education Review. She is a member of various research networks, expert groups, and commissions, including the Scientific Advisory Board for Family Issues at the Federal Ministry for Family Affairs and one of the Scientific Advisory Boards of the Federal Ministry for Education and Research.