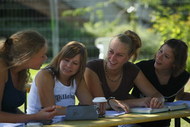 You are studying at the Gutenberg School of Management and Economics (GSME) and would like to share your experiences and everyday student life with others? Perfect!
Apply now for our ambassador project.
Why become an ambassador?
When deciding to study a semester or full academic year abroad, students are faced with the difficult decision of where. Most prospective students have to choose a university, and often times a country, they are not familiar with. Your role as ambassadors is intended to support prospective students by introducing the Gutenberg School of Management and Economics, the university at large and the city of Mainz from your point of view and talk about your experiences here. With the help of photos, short videos, and other contributions to the GSME's social media channels, prospective students will gain insights into student and campus life here in Mainz, Germany.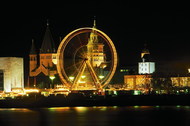 What are your tasks as an ambassador?
In a team with the other ambassadors, you will develop ideas, find topics, set priorities and bring them together in a concept. These should include:
Create photos
Shoot short videos
Write posts for social media and our website
We look forward to your own creative ideas as well. We will discuss beforehand which ambassador will take on which task, you do not have to be an all-around talent.
You will be provided with access to different Adobe products for editing and post-production.
Why should you become an ambassador?
You will receive:
a welcome package of goodies
a certificate of participation in the ambassador program
access to Adobe Suite
training for university guidelines regarding general data protection regulations and copyright laws
the opportunity to give prospective students an authentic insight into what to expect
a little surprise at the end of your stay
the priceless experience of participating in an exciting new program ; )
Who can become an ambassador?
You:
are a student at the Gutenberg School of Management and Economics
have time for an average of 2 hours per week, including update meetings with the "Projekt Internationalisierung"
have a good command of spoken and written English
have a creative mind and a strong interest in Social Media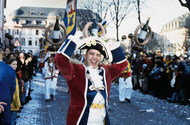 We piqued your interest? Apply now!
You can apply online now using the application form below.
Further information
If you have any questions about the Ambassador Program, please contact
Ann-Kathrin Michaelis, "Projekt Internationalisierung", at fb03-international@uni-mainz.de
---
Application Form
"*" indicates required fields